Mid-America Aerotech is partnered with military organizations around the world. Trusting the process and technology that we offer, allows fleets to stay in operation without the lengthy time for part replacement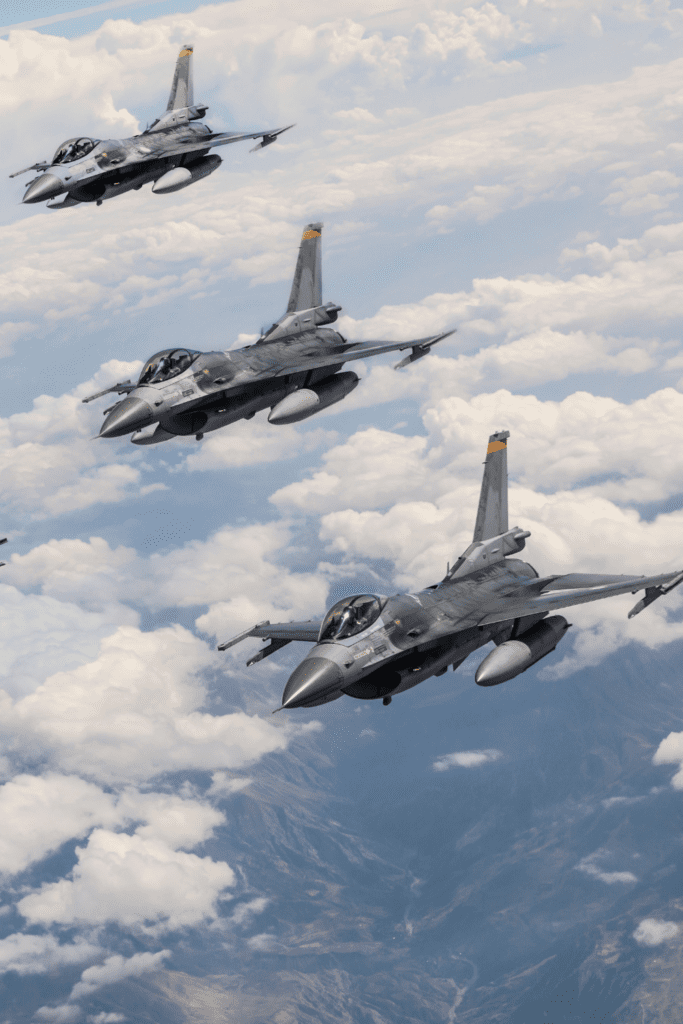 Importance of Repair & Overhaul Services
Repair and Overhaul (R&O) services are essential for military aviation and aerospace sectors as they ensure that the aircraft are safe and reliable for any mission. Military aircraft are subjected to intense conditions, causing wear and tear on various essential components. Regular maintenance and inspection of military aircraft can identify any issues before they become a safety hazard. R&O services also ensure that all aircraft are operating at optimal performance, which improves efficiency, extends the aircraft's life cycle, and reduces overall costs and downtime. 
In addition to regular maintenance and inspections, repairs and overhauls are necessary for restoring components to their original performance standards. A comprehensive R&O program can identify the most efficient and cost-effective repair solutions to minimize aircraft downtime and maintain mission readiness. Furthermore, R&O services play a critical role in maintaining the safety and readiness of military aircraft fleets. They provide the necessary repairs and maintenance to ensure that the aircraft are always in peak operating condition and ready to perform their duties when called upon.
The Benefits of Choosing Mid-America Aerotech
At Mid-America Aerotech, we understand the importance of R&O services for military aviation and aerospace. We are dedicated to providing our clients with exceptional service and innovative solutions that keep their aircraft safe, reliable, and mission-ready. As a trusted partner to military organizations worldwide, Mid-America Aerotech offers comprehensive R&O services that ensure the safety and reliability of military aircraft.
Experienced Professionals
Our team of highly skilled professionals has extensive experience working with a wide range of military aircraft, from fighter jets to transport planes and helicopters. We understand the unique challenges of military aircraft maintenance and repair, and our expertise ensures that your aircraft will be ready for any mission at any time.
Our commitment to advancing the military aircraft industry with innovative R&O services is unwavering. We utilize state-of-the-art technology, including cold spray technology, to provide fast, efficient, and cost-effective solutions to aircraft maintenance, repair, and overhaul needs. This technology enables us to repair and restore aircraft components quickly, efficiently, and with precision.
We are committed to providing exceptional service and exceeding our client's expectations. Our focus on safety, quality, and innovation has made us a leader in the aviation industry, and we continue to push the boundaries of what is possible with our R&O services for military aircraft.
We understand that time is of the essence for the military, which is why we strive to provide fast turnaround times for all of our R&O services. Our goal is to get your aircraft back in the air as quickly as possible in a mission-ready state. Out expertise and team of experts ensures our ability to get your job done as efficiently as possible. 
Contact us today to learn more about our Military Aircraft R&O services and how we can help take your aviation operations to the next level. With Mid-America Aerotech, you can trust that your aircraft are in the best hands possible.
Cold Spray Technology for Military Aircraft
 Mid-America Aerotech is dedicated to providing cutting-edge solutions for our clients in the military aviation and aerospace industry. One of the innovative technologies we utilize is Cold Spray.
Cold Spray is a non-thermal coating process that deposits metal coatings onto surfaces at high velocities without the use of heat. This technology allows for the repair and restoration of damaged or worn components without compromising their mechanical properties or performance. Cold Spray has been proven to be highly effective in repairing and restoring military aircraft components, such as landing gear, engine parts, and airframe structures.
At Mid-America Aerotech, we have invested in state-of-the-art Cold Spray equipment and highly trained technicians to ensure the highest quality and efficiency in our Cold Spray services. Our Cold Spray services can restore components to their original performance standards, extending the life of the aircraft and reducing maintenance costs. Additionally, Cold Spray technology allows for the restoration of components that would otherwise be considered beyond repair, resulting in significant cost savings for our clients.
Our team of experts at Mid-America Aerotech can help our clients to determine if Cold Spray technology is the best solution for their specific needs. We are dedicated to providing our clients with the latest technologies and the highest quality services to keep their aircraft operating at optimal performance and ready to perform their missions at a moment's notice.
Mid-America Aerotech is a certified FAA repair station located in West Fargo, North Dakota.
Our team services the military, aerospace, and commercial industries, as well as helicopters and privately-owned airplanes. We are your trusted expert in the Maintenance, Repair, and Overhaul (MRO) of commercial and military aircraft systems, providing the ultimate cost-effective and worthy solution that meets and exceeds existing safety standards.