Like any other equipment, aircraft undergo wear and tear over time, necessitating maintenance and repair. Find a certified MRO facility for unequaled airplane repair and overhaul.
Maintenance, repair, and overhaul (MRO) commonly refer to aircraft repair and maintenance. An MRO facility is a large company authorized to do service repairs for airplanes under various aviation authorities worldwide. It performs maintenance on aircraft belonging to airlines, individuals, government agencies, and leasing companies.
According to a recent report, the international MRO market was $616 billion in 2020. Experts project that it will expand by a compound annual growth rate (CAGR) of 2.19% to reach $701.3 by 2026.
What Drives Growth in the MRO Market?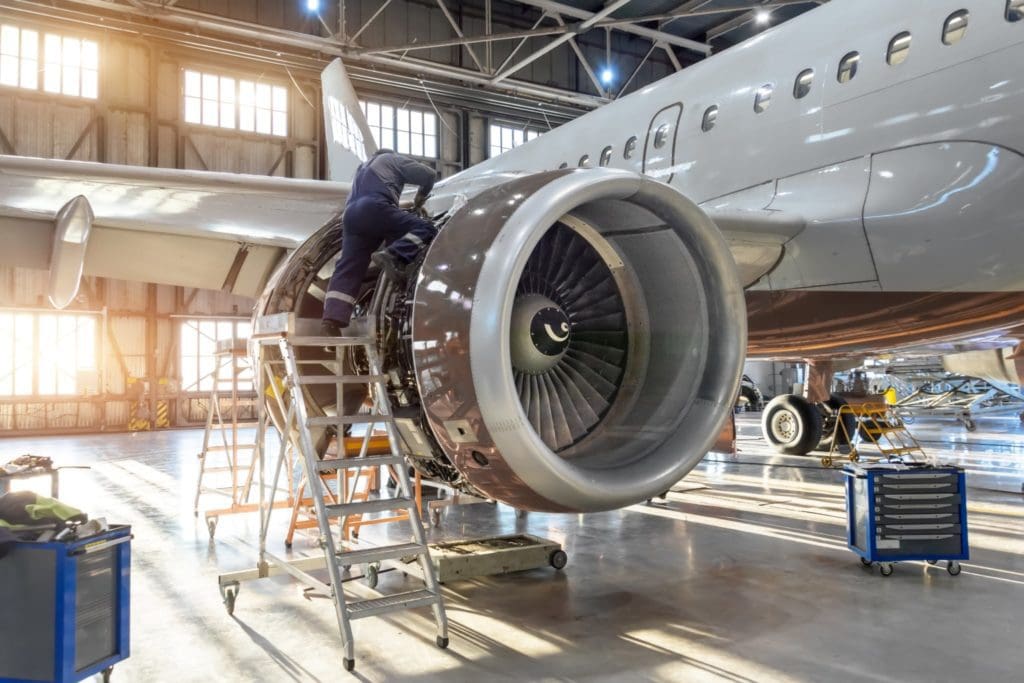 Many industries are grappling with the economic meltdown that emanated from the outbreak of COVID-19. The crisis continues to hurt businesses as demand remains low and operational and supply chain challenges persist.
While industries like aviation are some of the most affected, MRO vendors remain relevant for the following reasons:
Increased Need for Internal Efficiency
Most companies are focusing on increasing their internal efficiency. For this reason, they are investing more in digitization and maintenance operations. These factors have contributed to tremendous growth in the MRO business.
Comprehensive Framework for Business Operations
Companies are experiencing an increased need for a structure that can help them synchronize critical operations like:
Developing a distribution strategy
Investing in supply chain capabilities
Enabling cross-functional decision-making
Launching communication channels
Identifying risks and opportunities
Developing a distribution strategy
MRO is a vital part of keeping airline operations at peak performance.
More MRO Investment by End-User Companies
It's undeniable that MRO reduces operational expenditure significantly through optimized supply chain management and process efficiency. As a result, many end-user companies are investing more in the MRO market. In addition, the growth of the aircraft manufacturing sector continues to boost repair and maintenance in various economies.
The evolution of the Fourth Industrial Revolution or Industry 4.0 has also hastened the growth of the MRO sector. Based on the Internet of things (IoT), Industry 4.0 interconnects different tech platforms and controls manufacturing equipment from anywhere globally.
These developments have enabled the top manufacturers to set up more factories. The trends have become predominant in end-user enterprises regardless of their physical addresses because of widespread technology acceptance by vendors.
How an Airline MRO Facility Works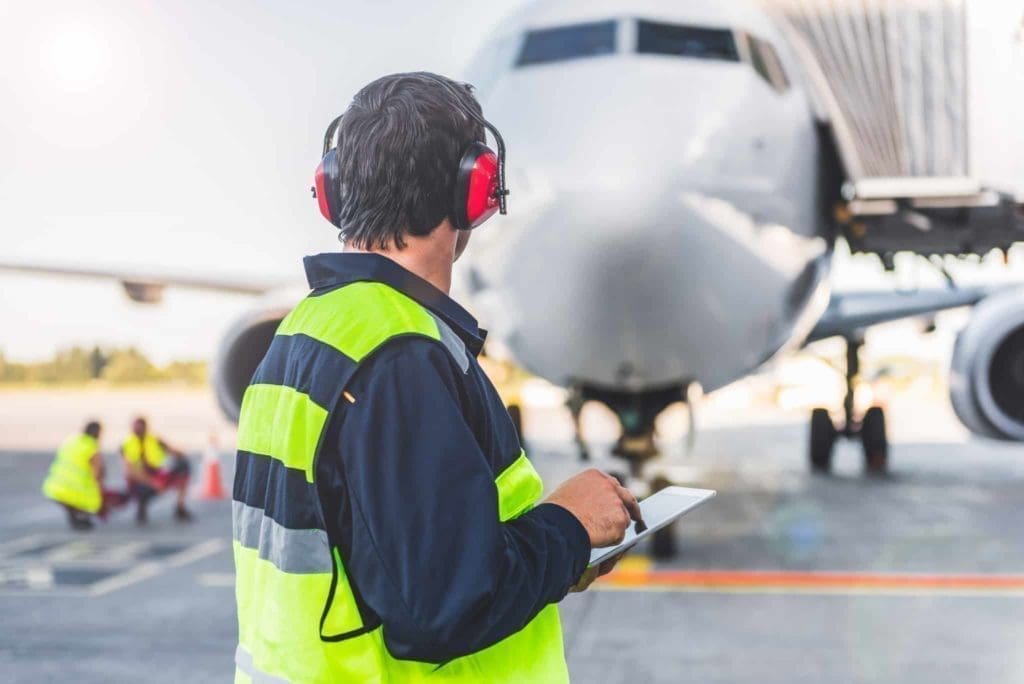 An aviation maintenance facility provides full-service aircraft maintenance repairs and overhauls for virtually all aircraft types. Whether it's a general aviation airplane, commercial airline, corporate jet, helicopter, government, and privately-owned aircraft, the stations are all-inclusive.
They have stands for maintenance repair for servicing large commercial airplanes. The MRO stands enable engineers to access engines and the tail assembly during airplane maintenance.
MRO stations may fall under the following categories:
MRO Facilities for Complex Parts
These are high-level aircraft repair facilities that service large, complicated airplane parts. Examples of such components include reciprocating and turbine engines, landing gear, and auxiliary power units.
Facilities for General Aircraft Maintenance
Some MRO stations offer general maintenance services on different types of aircraft. Whether you operate a major airline, training aircraft, military helicopters, or a business airplane, these stations will service just about any aircraft.
Stations for Specialized Services
In most cases, an MRO organization will have small repair stations that specialize in specific services like plating, welding, and non-destructive services. Most of these are complex procedures that necessitate specialized apparatus and technical experience.
Maintenance for Specific Components
Alternatively, an MRO facility can offer maintenance and repair for one or a few specific components. These can be electronics, avionics, fuel systems, carburetors, mechanical actuators, and so forth.
Modern Aircraft MRO Strategies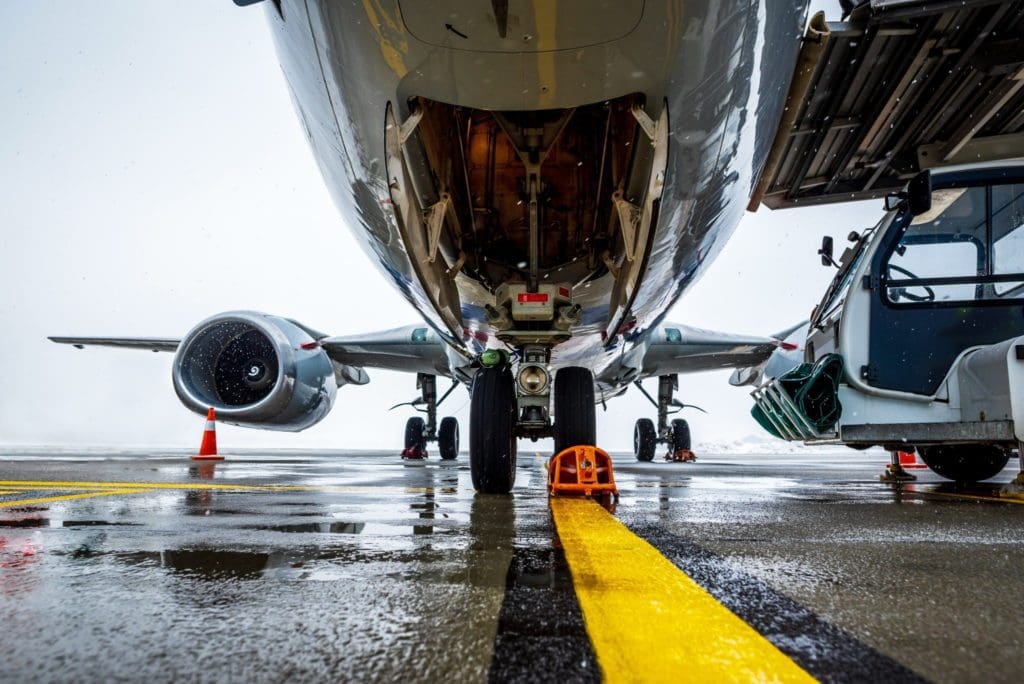 Traditionally, airplane MRO facilities specialized in the maintenance, repair, and overhaul of one or a few aircraft components. Today, technologies like data analytics, artificial intelligence, and automation have become essential pillars of MRO. Service providers leverage data to solve most aircraft repair challenges and optimize an entire plane throughout its lifecycle.
An integrated approach to aircraft MRO can harmonize all areas of maintenance, repair, and overhaul. It can synchronize parts sales, inspection, and component and structural capabilities, making the processes more reliable and cost-effective.
This futuristic strategy enhances airline efficiency, streamlines the supply chain, and increases an aircraft's time in the air during its service life. As a result, the airline expands its profit margins over the years. Further, its planes remain in pristine condition, enabling them to fetch top dollar when it's time to sell them.
Cold Spray Repair for Reliable Restoration of Damaged Parts
New aircraft parts are pretty expensive and have prolonged lead times. For this reason, many aeronautical engineers recommend the repair of damaged and corroded parts over replacement.
Aviation manufacturers and airlines invest in research to find the most dependable and cost-effective ways to restore aircraft parts. Over the years, experts have developed different repair processes, but most of them cause excessive thermal stress untimely leading to failure. This has prompted engineers to continue looking for alternatives.
One groundbreaking solution to restoring broken airplane parts is Cold Spray technology. It works by accelerating metal powders towards the damaged area at supersonic speeds to repair it without causing thermal stress.
Apart from the aviation industry, Cold Spray is well-known in automotive and industrial applications. It works wonders on aerospace metals like aluminum, titanium, and magnesium.
Advantages of Cold Spray in Aircraft Repair
Here are some benefits of cold spray in aircraft MRO:
Corrosion damage prevention
Restoring corroded and damaged features
Enhancing dielectric properties
Increasing wear and tear resistance
Fixing wrongly machined parts
Improving surface conductivity
Creating thermal management coatings
Hardening metal parts
Overall, cold spray repair is cost-effective because it eliminates the need to replace broken parts with expensive components. Whether you run an international or regional airline, an MRO facility that uses Cold Spray saves you inventory and total aircraft restoration costs.
Furthermore, repair time reduces since you don't have to wait for weeks to receive new components from manufacturers. This minimizes your airplane downtimes, maximizing your airline's profit margins.
Affordable Cold Spray Aircraft Repair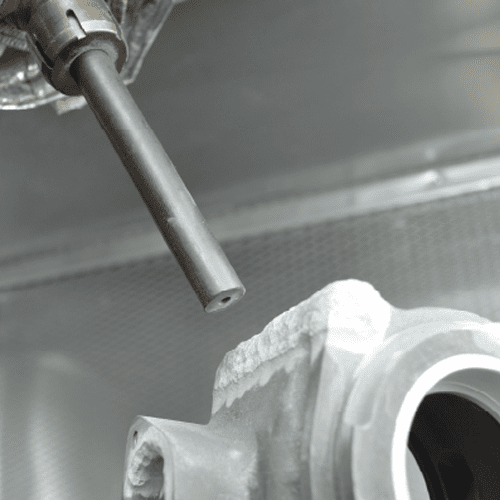 Mid-America Aerotech can enable quicker, cost-effective, and safe commercial aircraft maintenance and repairs using innovative Cold Spray technology.
Contact us to get a free quote and learn why many major airline companies have chosen Mid-America Aerotech.